For questions regarding this survey, contact:
nscg@census.gov
Phone: 1-888-262-5935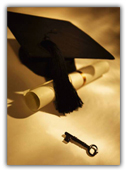 The National Survey of College Graduates (NSCG) is a study by the National Science Foundation (NSF), an independent agency of the U.S. government. The U.S. Census Bureau collects and processes the survey data for NSF. The NSCG has been conducted since the early 1970s and provides important information about the education and career paths of the country's college graduates.
** WARNING **
You have accessed a UNITED STATES GOVERNMENT computer. Use of this computer without authorization or for purposes for which authorization has not been extended is a violation of Federal law and can be punished with fines or imprisonment (PUBLIC LAW 99-474). System usage may be monitored, recorded, and subject to audit. Any information you enter into this system may be used by the Census Bureau for statistical purposes, including but not limited to improving the efficiency of our data collection programs. For information regarding the use of this system, and how your privacy is protected, visit our online privacy webpage at http://www.census.gov/privacy/. Use of this system indicates consent to the collection, monitoring, recording, and use of information provided inside this system.
OMB No.: 3145-0141
Approval Expires: 05/31/2018